Design of the DUDE HARP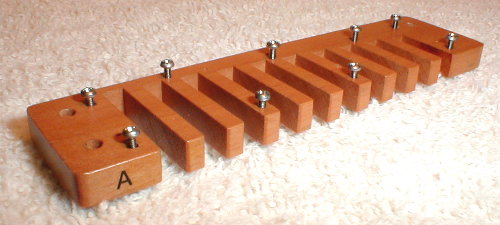 All

DUDE HARP combs and reed plates use the same nine screw hole pattern to assure an airtight seal.

The DUDE HARP is designed to be tight without the need for seals or waxes. Minimal energy is absorbed by the bare comb, allowing every note to sound it's fullest.
---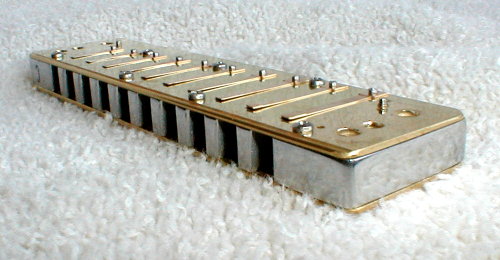 All reeds are individually checked and re-gapped for better response and balance.
Tip scooping is now included on all Dude Harps.
Stainless comb, shown, will make a comeback when time permits.
---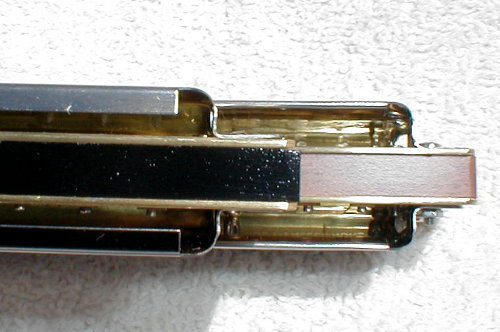 This is an old photo comparing the factory 1896 MB covers with the

DUDE's 1896 MB reformed covers.

The larger opening releases every little nuance of your playing.
---

The Crossover covers are superbly manufactured. Hohner has incorporated all the modifications I once had to perform on the standard 1896 Marine Band covers.
---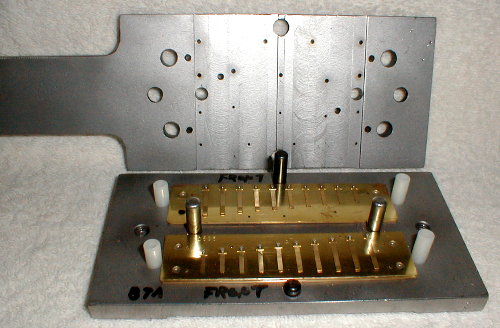 All reed plates are precisely drilled & tapped on this drill fixture. The consistent hole pattern allows for a sure fit when replacements are needed. A customized Marine Band with interchangeable reed plates!
Definitely COOL!
---