Welcome

THE DUDE HARP

Custom Harmonicas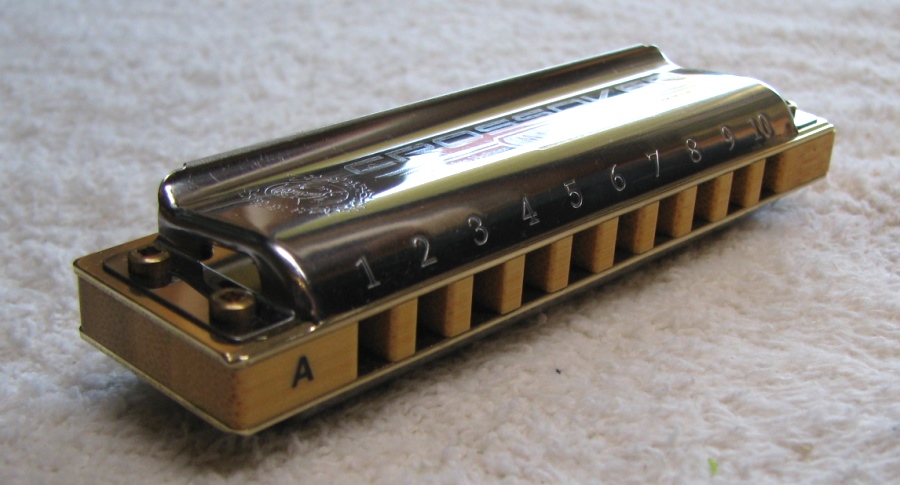 Love the sound of a wailing Marine Band? Tired of putting up with swelling, air leaking, sharp-edged wood combs? Want a dependable, air tight, comfortable Marine Band with increased sound projection and a balanced response. Try a
DUDE HARP.

The DUDE is modified for tightness, loudness and comfort.
Hohner reed plates are drilled, tapped & re-gapped, then meticulously fitted onto a reworked comb. To further improve response, all reed plates now incorporate tip scooping.
The WOOD DUDE is refined, yet familiar. All the qualities of a Marine Band are retained.
For information on my design techniques, user testimonials, price and ordering, see the other pages.
Quick and easy ordering is now available thru PayPal. Use your credit card to make a secure payment via PayPal or use your own PayPal account. You can be enjoying a customized harp in no time.
Thanks for visiting the DUDE HARP site. Hope to hear from you soon.
Steve Grimm
That 1 Dude
---