The sealed wood DUDE HARP
IMPORTANT NOTICE:
I now build Dude Harps from Hohner's new Crossover. The stock Crossover does cost me twice as much, but the effort Hohner has placed in its attempt to offer a factory custom does not go to waste. I can spend less time on the grunt work, emphasize the finesse, and offer you these special wood Dudes at a very reasonable price.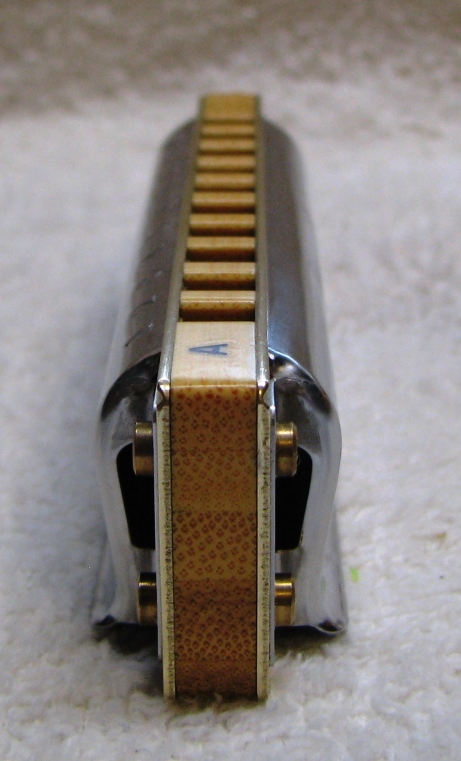 The poly sealed wood

DUDE HARP is a precisely assembled, bamboo wood combed, Marine Band, altered for comfort and tightened for increased response.

Marine Band reed plates are carefully drilled and tapped to accommodate their placement onto a smooth polyurethane sealed wood comb. The reed plates are tightly fastened to the comb with nine stainless steel screws. The reed plates are relocated flush with the front of the comb for maximum comfort.
All reed plates are individually inspected, regapped and tip scooped to provide a balanced, responsive instrument.
---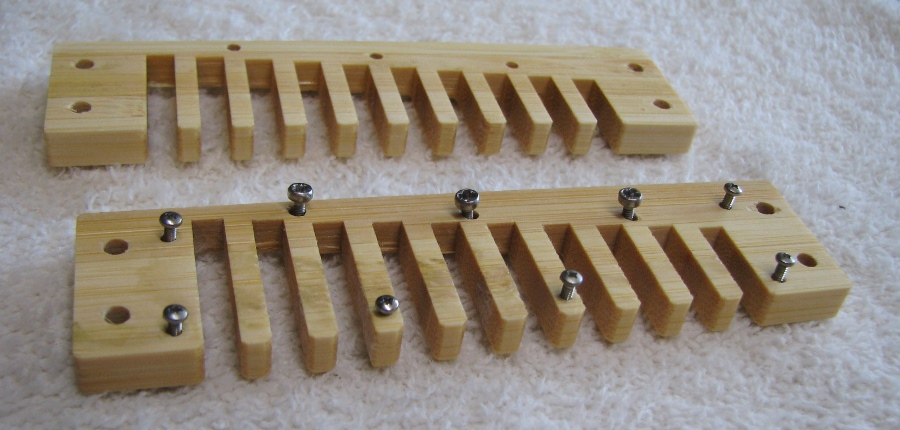 The original wood comb is modified to eliminate swelling, leaking and discomfort. Six additional screws are added to insure a tight seal. The reed plate mating surfaces are sanded flat. All sharp edges are chamfered to eliminate that sawing sensation. All the desired qualities of wood are retained.
---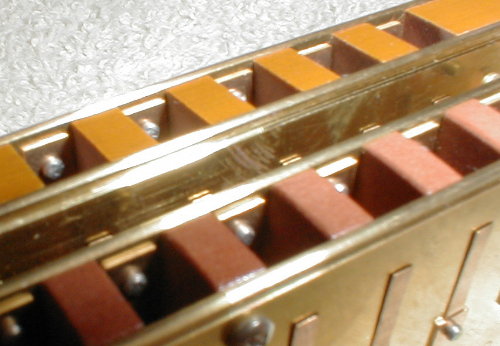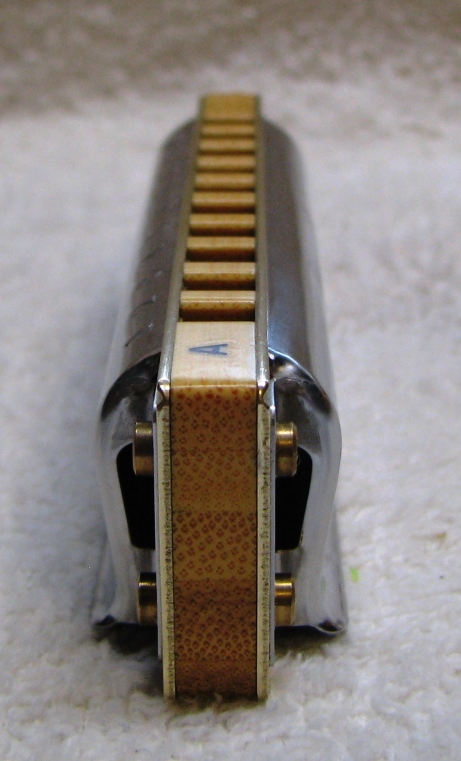 For a little more comfort, the reed plates are mounted flush with the comb. Another little tweak you'll appreciate.
---
And now for a testimonial
I have been playing this C harp I purchased from you for nearly 3 years now and it simply will not quit. In addition to this, it was the harp I used when I won the 2008 Florida Harmonica Championship. Everyone says "its the player" but I can tell you that the quality of your work definitely had an impact in my playing abilities.
Lindsey Mercer, Tampa, Florida
2008 Florida Harmonica Championship
---