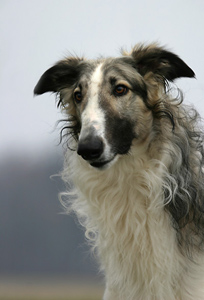 Ch. Teine Unstable Force, SC

dob: November 17, 2003
German Ch. Elbur Kalinow x Ch.Teine Abracadabra, GRC, SC
Matrix is almost as beautiful and clever as he thinks he is! He is a Best in Sweeps winner, with points from the puppy class. He finished his show championship easily in just a few weekends of serious competition. He is pointed lure coursing, straight racing and open field coursing - with first placements in each venue! Matrix won the Borzoi Fall Classic in 2006. He has outstanding muscle and is an ideal of athletic beauty. Matrix has sired some lovely and athletic borzoi.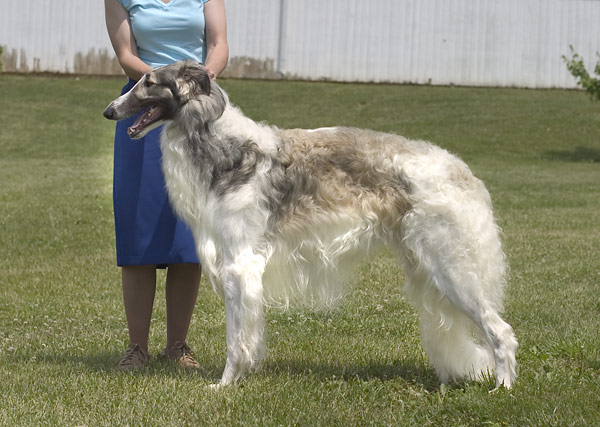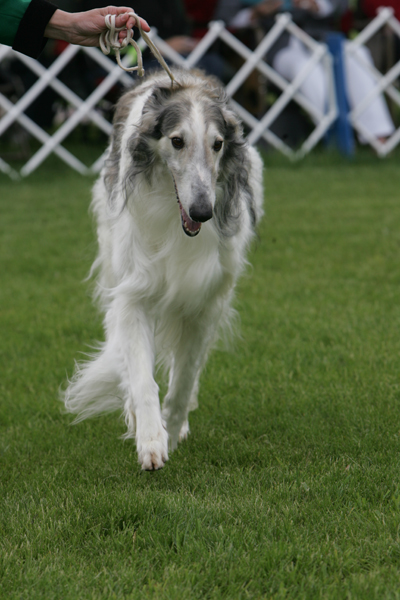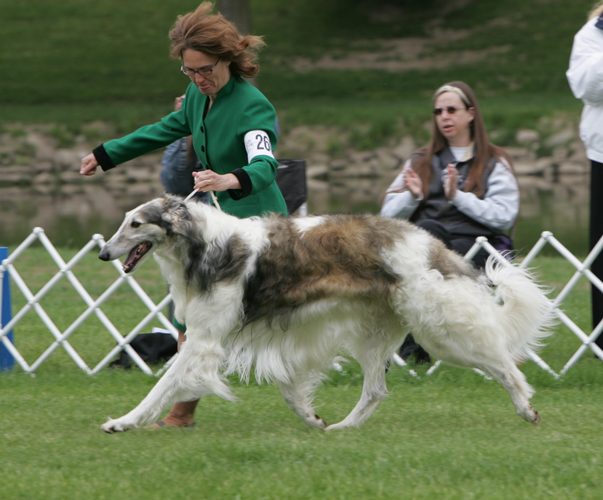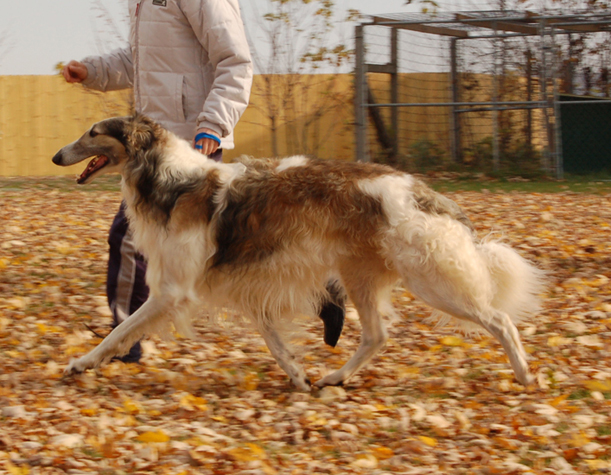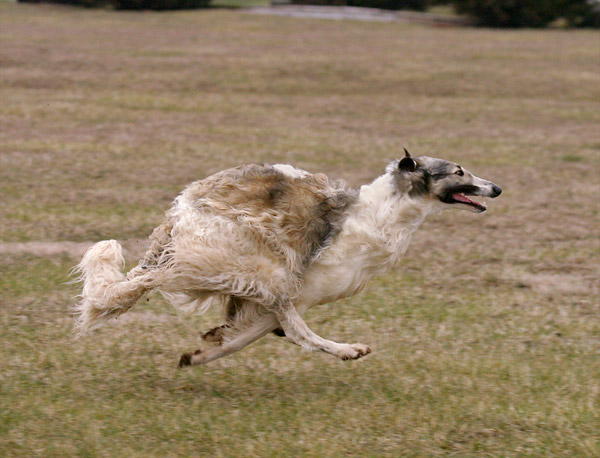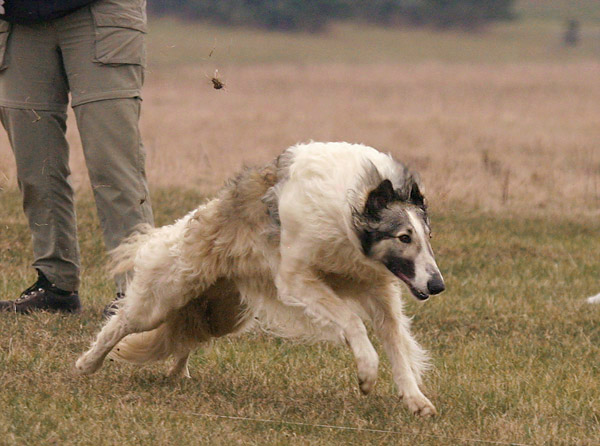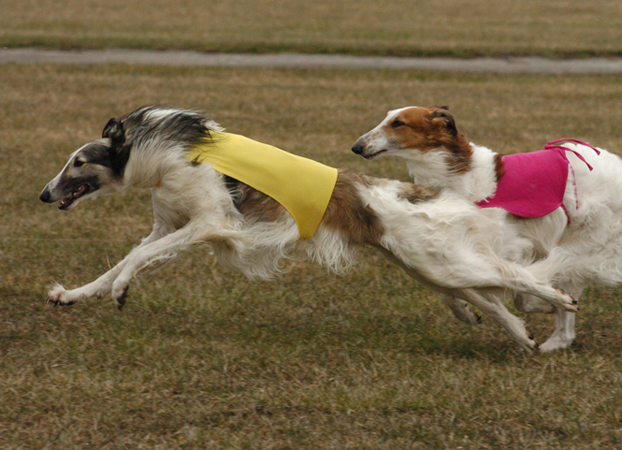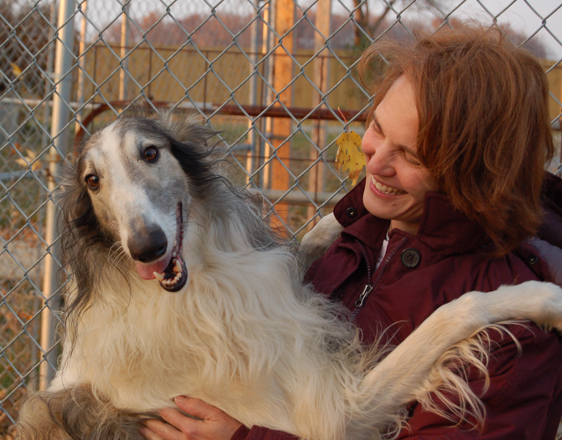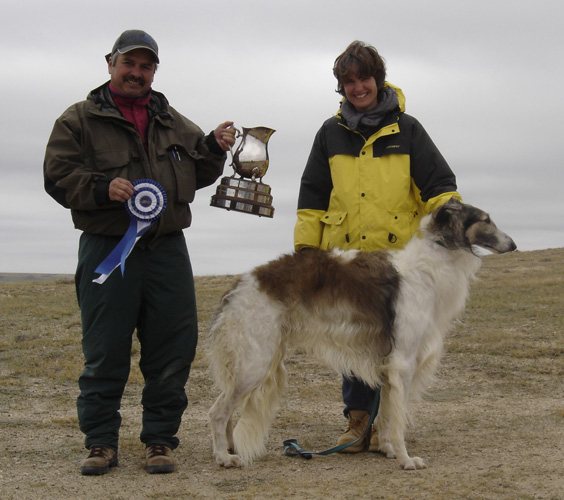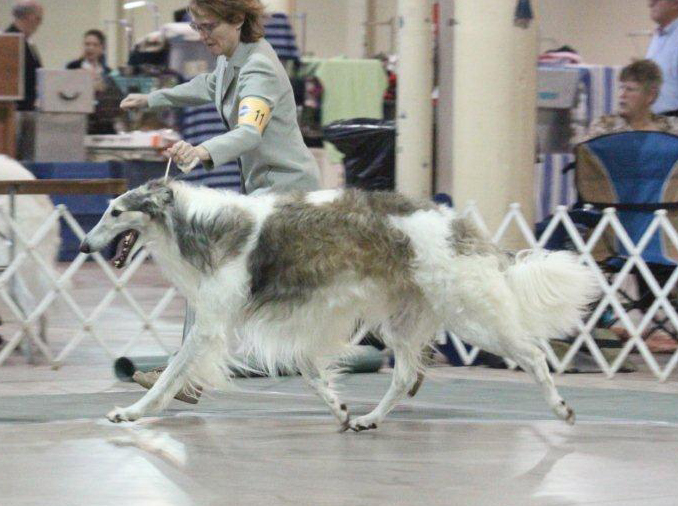 7 yrs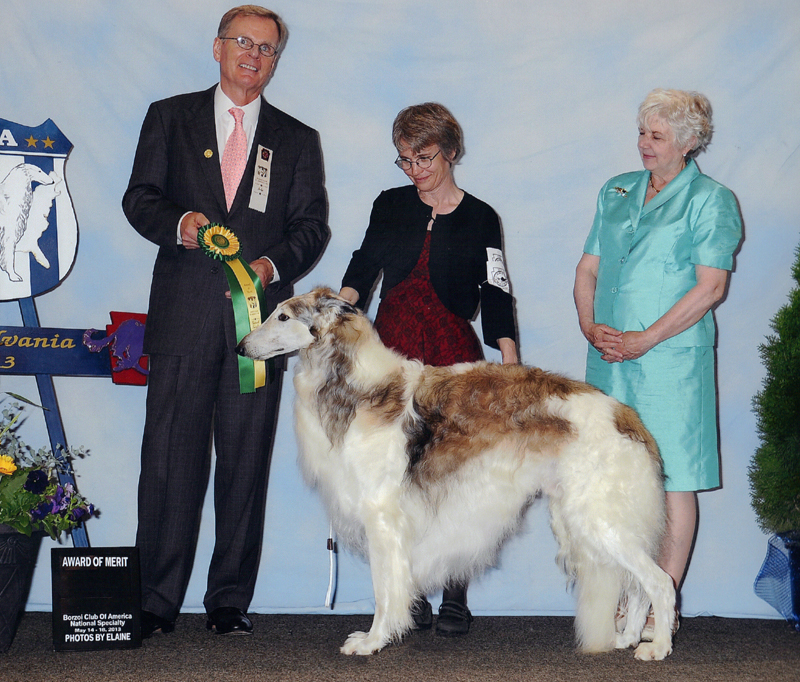 10 yrs